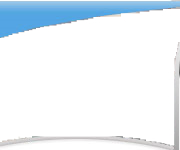 We have been dealing with Manchester Title Agency for almost 20 years. Their staff, service, and professionalism have caused our real estate transactions to be completed in an efficient manner. The net result brings benefits to our clients.
Krueger & Krueger
Attorneys
More Testimonials >>
Manchester Title Agency, Inc. is New Jersey's premier full-service title agency, providing title insurance for home buyers and borrowers throughout all 21 counties of New Jersey, while catering to the unique and diverse needs of attorneys, lenders, brokers, developers, and the entire real estate community.

We take great pride in our work, and we guarantee that our clients and their clients will be 100t% satisfied with the vastness of our knowledge, the quality of our service, and the quality of our product.


Mission Statement


To earn your business, one closing at a time, and to solidify ourselves as the premier title agency in New Jersey.


History


Kenneth B. Metz, Esq. founded Manchester Title Agency in 1988 and has built it into a highly reputable and extremely successful company known throughout the state for its unsurpassed service and quality. Mr. Metz has also been involved in the practice of law, being admitted to the New Jersey State Bar in 1979, and specializing in real estate. Manchester Title Agency is a privately owned company and our success depends solely upon the quality of our product.


Geographic Scope


Located in the heart of Westfield, Manchester Title Agency services the entire state of New Jersey. We have long-standing relationships with abstractors, surveyors, attorneys, lenders, brokers, developers, and other major players in the real estate industry throughout each of New Jersey's 21 counties. If a property is located in the Garden State, we are equipped to provide any and all title-related services required. We also have affiliations with title companies in New York and Pennsylvania to better serve our clients.


Our Underwriters


A title company is nothing without the backing of quality underwriters. Manchester Title Agency writes for two of the very best – Stewart Title Guarantee Company and Commonwealth Land Title Insurance Company. Each of our underwriters provides us with outstanding support in our effort to provide the best product possible for our clientele, from cutting edge technology solutions to seminars about the newest trends in the industry.


Commitment to Excellence


Unless a title company offers superior quality and service, it cannot survive in this industry for two decades. Title premiums are for the most part fixed in New Jersey, so the only viable means for us to truly differentiate ourselves from our competitors is through sheer hard work, dedication, honesty, personalized service, and a total commitment to excellence. We take pride in our work, and we guarantee that our clients and their clients will be 100% satisfied with the end product.